I've been collecting stuff to post for waaay too long, but it's as good of a day as any to stop being lazy and post some of them.
Ed got me onto an xkcd kick last night, and, well, this is why an English major
is garbage
:
(I kid, I kid! ... sort of :) )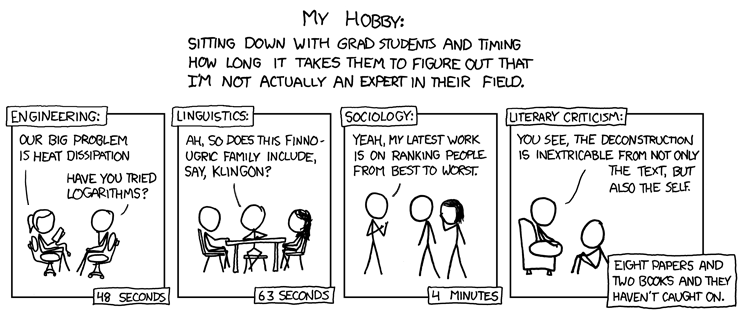 Elsewhere:
Have a wonderful Shabbos!