[Insert: Table/Room/Car/Building...] For all those who understand,
this
one's for you.

And for everyone else,
this
is just awesome. (Just ask SpEd and Stam.) Mom, I think you should try this; the mouseover text is "You can do this one in every 30 times and still have 97% positive feedback."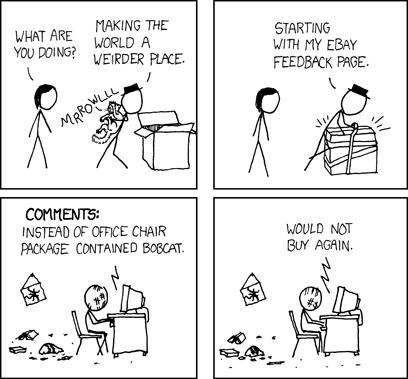 I should note that it's sad when these random cartoons are way funnier than anything during the Super Bowl. There were very few horrible SB commercials yesterday, but there were no amazing ones, either. This second comic would make for a better commercial than almost all the ones that actually aired yesterday.